Datainsure's Flat Rate Bundles. Fully Compliant and Legal in All States.
Experience Unlimited Zero Percent Credit Card Transactions, Accept All Major Credit Cards, and Increase Your Bottom Line—all for One Low, Flat Monthly Fee.
Zero Percent Processing For Any Type of Business
Thousands of merchants, in every type of business, are already using Zero Percent Processing.
This solution will work for you, too.
With No Monthly Fees, No Batch Fees, No Swipe Fees, No Interchange Fees, No Rate Increases, EMV Chip-Ready Terminals, 100% PCI Compliance, and the ability to Accept All Card Brands, Datainsure's Flat Fee Zero Percent Processing Bundles are being used by ALL industries, including: Restaurants, Retail, Licensed Contractors, Business Consultants, Medical Practices, IT Firms, Auto Repair, Accounting Firms, Non-Profit Organizations, and Convenience Stores.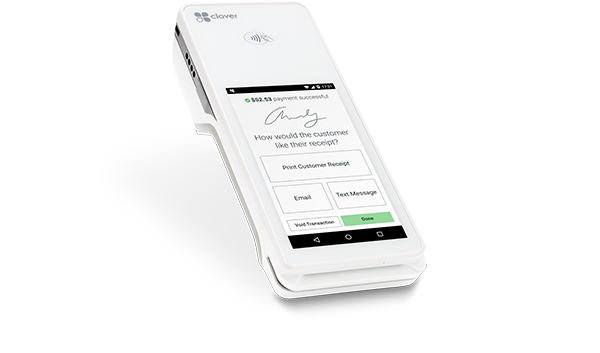 Clover Flex.
Small, versatile and EMV Chip-Ready. Clover Flex is easy to carry—wherever you need it to be. Whether at the table, in line, or in the aisle, customers can either swipe, tap, dip, then enter a pin or sign. Clover Flex, with its built-in receipt printer and scanner, provides flexibility at its finest.
Less than $50k in Monthly Processing
Zero Percent Credit Card Processing
1 Clover Flex EMV Chip-Ready Terminal ($399 Value)
100% PCI Compliance
$100,000 in Data Breach Insurance
Terminal Replacement Program
From $50k-$100k in Monthly Processing
Zero Percent Credit Card Processing
1 Clover Flex EMV Chip-Ready Terminal ($399 Value)
100% PCI Compliance
$100,000 in Data Breach Insurance
Terminal Replacement Program
Greater than $100k in Monthly Processing
Zero Percent Credit Card Processing
1 Clover Flex EMV Chip-Ready Terminal ($399 Value)
100% PCI Compliance
$100,000 in Data Breach Insurance
Terminal Replacement Program