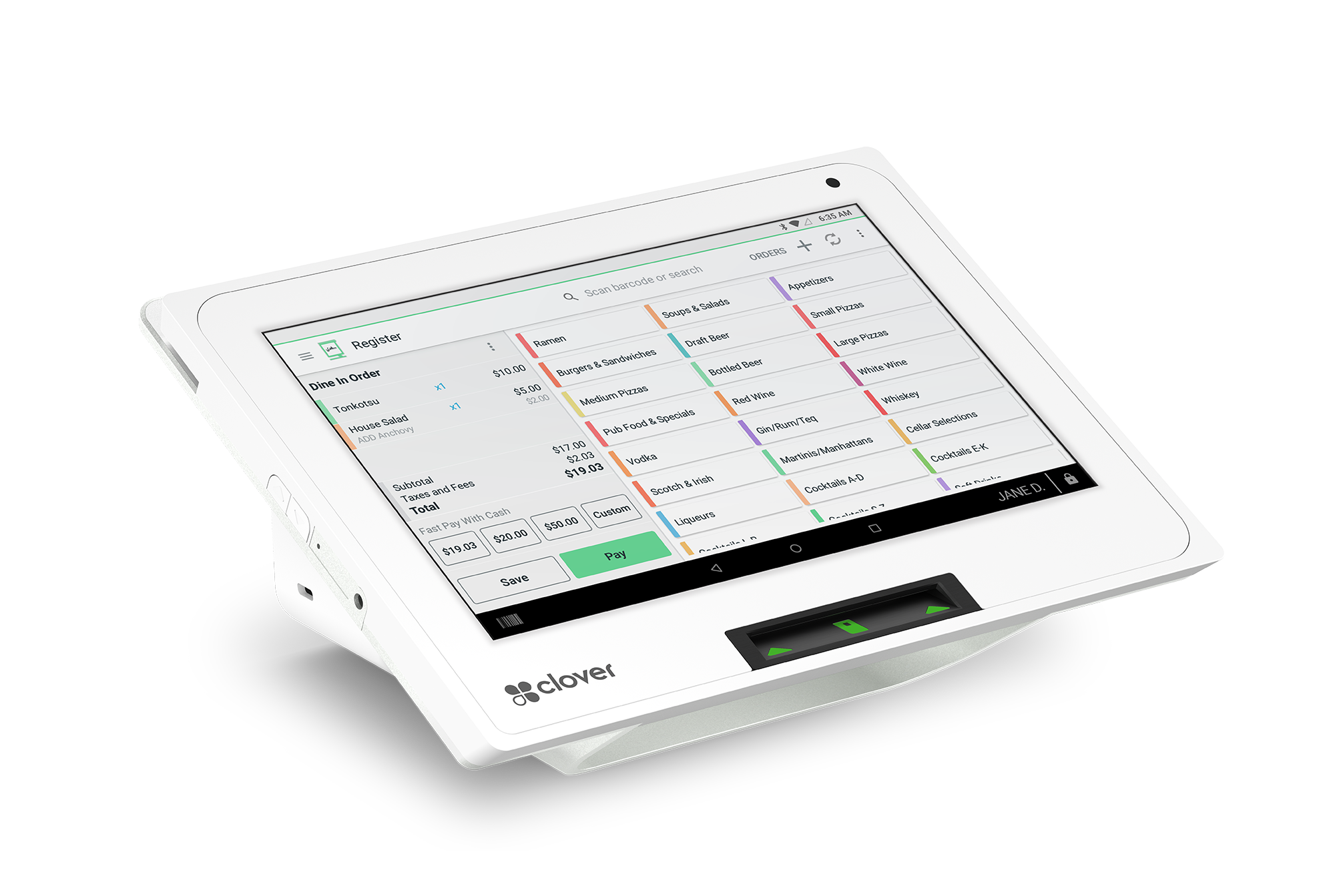 Tablet POS.
Convenient Payment Processing On-The-Go.
Datainsure can help your company utilize tablet POS software to conveniently grow your business and increase your revenue through your handheld device. Our comprehensive tablet POS system allows you to process transactions, track inventory, and manage employees from virtually anywhere.
If you're shopping for a new point of sale (POS) system, make us your first and last stop. A Datainsure chosen POS system handles in-store, mobile, and e-commerce purchases. We even simplify adding an integrated e-commerce platform, allowing your business to sell items online and in-store easily. Upgrade to our award-winning iPad retail POS, custom-tailored to ensure business success.
Highlights and Features
Our highly customizable retail POS includes iPad POS features for maximizing your business's earning potential. An easy to learn user interface, powerful inventory, and scheduling tools makes the Datainsure chosen POS software an affordable solution for growing your business. Principal highlights and features include:
Always On mode, enabling your business to stay running during a power outage or an Internet slow-down

Employee scheduling, facilitating management of employee schedules, payroll, and hours worked

Customer relationship management, for handling customer preferences and viewing their purchasing history

Matrix inventory, for displaying attributes to items such as color and size for your inventory

Intelligent reporting, saves time with reports that explain your business progress and projection

Purchase order generation, automatically accounts for a purchase order when it is received
Business owners love using our features to help them gain insight on business performance.