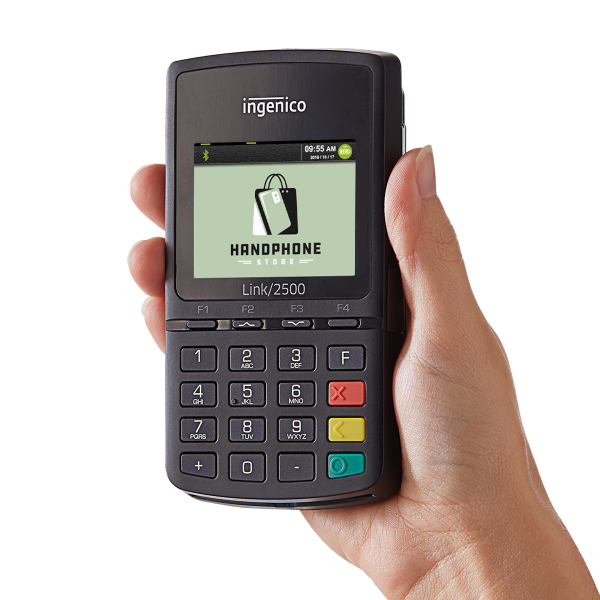 Mobile POS. The Modernization of Payment Processing.
Datainsure will modernize your transaction processing with our leading edge mobile POS system, iCMP. Safely grow your revenue with an Apple or Samsung device easily through a Bluetooth connection. Our mobile POS services can accept all payment methods including EMV Chip & PIN, Magstripe, and NFC (contactless pay).
Mobile POS via Apple & Samsung Pay
An easy wireless connection connects iCMP to Apple or Samsung Pay, giving our customers the flexibility to choose. By using a lightweight mobile payment device with the Datainsure iCMP system, your business is covered with secure payment processing services, wherever you go.
Universal Payment Platform
Datainsure's iCMP mobile POS system is based on Ingenico's highly-secure payment platform, Telium2, and is compatible with Ingenico's existing worldwide, trusted portfolio of payment applications.
Secure and Compliant Mobile POS
Our iCMP meets all federal payment and security standards, so you can rest assured your customers, data, and business are protected. We meet standards such as EMV levels 1 & 2, PCI PTS 3.1, PayPass™ 2.1 & 2.1.1, Visa Ready, and many more. 
Bluetooth Connectivity
The Bluetooth technology that is embedded in the Datainsure iCMP system enables a secure and reliable connection to external devices. Using the Bluetooth class II chip with a 128 bits key Bluetooth Encryption guarantees a secure connection to external devices including smartphones, tablets, and printers. Our Datainsure data protection experts have designed the Bluetooth connection process to specifically prevent connection of unauthorized devices, and our iCMP system is fully compliant with PCI DSS Wireless Guidelines.